Pups to Partnerships
A life-changing Guide Dogs appeal
You can help change lives
The number of people in the UK living with sight loss is increasing. Today, there are nearly two million people living with sight loss severe enough to have a significant impact on their daily lives.

Join us this October and help fund the lifetime cost of seven guide dog partnerships, that will give freedom and independence to people living with sight loss. We have set an ambitious target of raising £420,000 in just one month. This sum will fund seven adorable puppies from birth to retirement, on their journey to become life changing guide dogs.
Our appeal puppies; Harry, Prue, Anthony, Declan, Jamie, Sandra and Cookie, are taking their first steps on that journey. As uncoordinated bundles of fluff, they have a lot of learning and growing to do as they begin to explore the world. It will take approximately two years of training before they are ready to support someone with sight loss.

We need your help to make it happen.
How you can get involved
There are lots of ways you can help us reach our Pups to Partnerships target in October: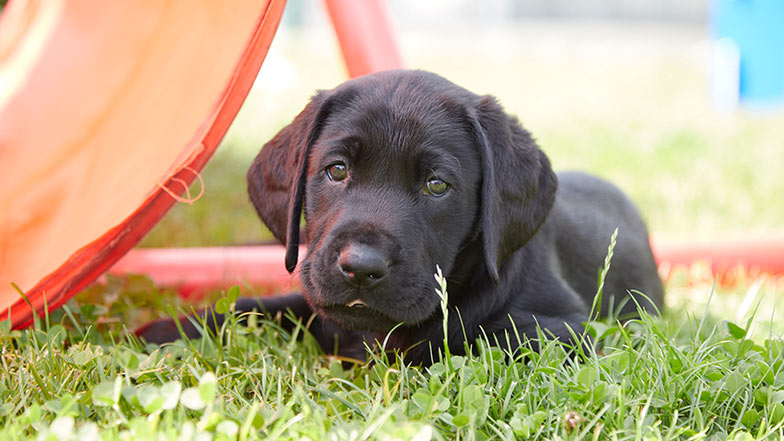 Puppy profiles: meet Harry
Black Labrador Harry is hoping to change a life one day. He will soon be growing, learning and exploring the world around him. It won't be all work and no play though – this handsome pup loves a good adventure!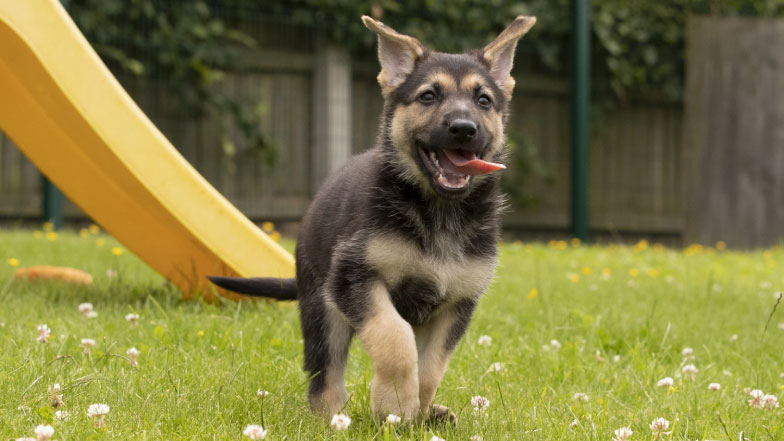 Follow Cookie's journey
Sponsor guide dog puppy Cookie, from just £1 a week, and watch her grow from a six-week-old bundle of fur to a qualified guide dog.